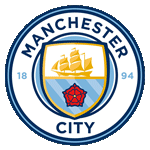 Pep Guardiola is once again full of praise for Nathan Aké. The Spanish coach believes the defender's performance against dangerous wingers has been "fundamental" for Manchester City this season. "Nathan gave us that boost," Guardiola said in front of the cameras Sky Sports.
Aké is having a very strong season with the English and could usually count on a basic place under Guardiola. The 28-year-old defender is now struggling with a hamstring injury, which means that the FA Cup final against Manchester United and the Champions League final against Internazionale seem to be a race against time. Guardiola, who has called on Aké 38 times so far this season, is full of praise for the Dutchman.
The City manager used Aké – originally a central defender – as a left-back to keep the opponents' wingers in check, which he often succeeded in doing. "That has been fundamental for us. You need real defenders against guys like Bukayo Saka or Vinícius Júnior to win the mutual duels. Those kinds of players at the highest level only need one move to pass you," said Guardiola. "Nathan gave us that boost."
"We didn't have that before. The fact that our defenders often managed to win their mutual duels in the sixteen-meter area has been our biggest step in defense this year," explains the manager. "Nathan can do that, but Manuel Akanji and Kyle Walker are also capable of it. Everyone has taken a step forward in that area." City still have a chance to become the first English side to win the Treble takes. Have to for that the Citizens still deal with United and Inter.
Related
More sports news