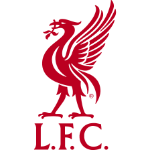 Prior to the Champions League meeting between Real Madrid and Liverpool, Theo Janssen discusses a point for improvement for Cody Gakpo. The analyst believes that the cooperation between the winter acquisition and Darwin Núñez is not yet optimal. Both Gakpo and Núñez received a starting place for the European squatter in Madrid from manager Jürgen Klopp.
"Núñez often enters the space where the striker is from the left, and that is Gakpo who collapses a bit", Janssen analyzes in the studio of RTL7. "They are very searching with the two of them, they get in each other's way very much. I understand that they have brought Núñez, only I would like to see Gakpo not sink into midfield, but that he moves a little more to the left The left back (Andy Robertson, ed.) Is someone who steams up like crazy, he should actually cover the entire left flank. And with Gakpo you can of course create an extra midfielder, so I get it. "
Opportunity defender Cody Gakpo sprints back to stop Karim Benzema and succeeds. ? #UCL #RMALIV pic.twitter.com/VKMEYkB27M

— VTBL ? (@vtbl) March 15, 2023
Janssen thinks Gakpo is 'a really good player'. "He has a lot of qualities on the ball, is fairly fast and can score a goal. Only I still prefer to see Gakpo come from the side. With the protection of the sideline. That is really a lot easier to play football, because you have everything for you. When you are in the ashes you have to act so much faster and have eyes in your back. And at the very highest level, such as the Champions League, he still has some difficulty with that", the former midfielder admits participate in Gakpo.
Presenter Humberto Tan indicates that Klopp seems to have full confidence in Gakpo. "I wouldn't be surprised if he started playing more in midfield," Janssen adds. "That he ends up there a little more. But one hundred percent that he can play there in a year or two. And that he will also do very well there. Only now I prefer to see him from the side", concludes the analyst his contribution on the Dutchman in the British service.