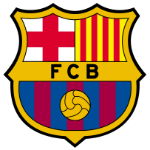 Frenkie de Jong responded in his own way during the the Dutch press conference on Wednesday evening to questions about the turbulent transfer period he went through at Barcelona this summer. De Jong reacted friendly, but it was clear from his smile that he did not want to reveal everything to the press present.
During the last transfer period, the 25-year-old midfielder was almost pushed towards the exit in Catalonia by his own club. De Jong himself emphasizes that he had already made a choice and is happy that things are now calmer again. "It is a lot quieter than during the transfer window. I always had a clear idea of ​​what I wanted. That's why I could be calm myself." The right leg has received all the fuss. "There was a lot of noise."
De Jong therefore emphasizes that it was not an everyday transfer period. "But I was calm about it. I knew early on what I wanted. My opinion has not changed in the meantime. The club has its own ideas about it, sometimes they clash. In principle, that has always gone well," said de Jong, with a revealing smile.
De Jong was not allowed to play everything at Barcelona in recent months, but the midfielder still thinks he is fit enough to make many minutes during the coming international matches. "I think I have a race rhythm. The concept itself is different for each player. It's generally nicer if you play a lot of duels. Then you get into a rhythm, which is nicer than when you don't play. I don't think you suddenly can't play football, it's more in the physical part."
On Thursday evening, De Jong will meet his new teammate Robert Lewandowski in Warsaw. However, he leaves advice to the defenders at the Dutch to the technical staff. "I haven't given the players any advice about Lewandowski yet. They get it from our experienced staff. As a team, we have to make sure that he gets into scoring position as little as possible. That would be the best." Speaking to the Polish press, De Jong is very enthusiastic about Lewandowski. "He is one of the best players in the world. He is strong, he can hold the ball, his technical skills are good. We are happy to to have him at Barcelona."
Related
More sports news
3 comments