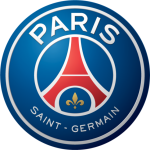 Christophe Galtier does not have the right papers to officially be the trainer of Paris Saint-Germain. That writes L'Equipe, which relies on data from the French Football Association. Galtier has held sway in the Parc des Princes since this summer, but for the time being he is actually not allowed to.
When Galtier was appointed as the new coach in Paris, PSG sent his details to the French federation. After going through the paperwork, however, they found out at the bond office that something was not right. The coach has failed to renew the most important UEFA diploma he holds. A coach has to do this once every three years by means of a kind of refresher course, but Galtier has not done that. As a result, his administration is incorrect and he is actually not allowed to train PSG.
It is now important for the French trainer to quickly request a postponement from the association, so that he can do his extra course in one of the coming international periods and still extend his UEFA diploma. In addition, PSG plans to apply for a dispensation, so that Galtier can just stand along the line during league games until then. For the time being, the French federation has not complied with that request.
Last week, the Parisians won the French Super Cup, with Galtier 'just' at the helm. Nantes was defeated 4-0 in that match. The regular season for PSG starts on Saturday evening with an away game at Clermont Foot, but it remains to be seen whether Galtier can be there. In any case, the champion of France is doing everything he can to allow the coach's Ligue 1 debut to take place and has a few hours left to come to a solution together with the association.
Related
More sports news