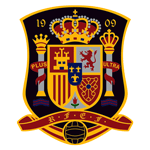 Fifteen internationals refuse to play for the national team of Spain any longer if national coach Jorge Vilda is not fired. The players are said to be dissatisfied with Vilda's training sessions, the way the 41-year-old coach deals with injuries, his team selection and the atmosphere in the dressing room. However, the Spanish football association RFEF has announced that it will remain fully behind the national coach.
Spanish media reported last month that several players of the national team were on the verge of mutiny if the union did not fire Vilda. Fifteen internationals have now sent an email, in which they make it clear to chairman Luis Rubiales that they no longer wish to play under national coach Vilda for the national women's team of Spain. The players have said that Vilda is affecting their 'emotional state' and 'health'.
However, the Spanish Football Association refuses to give in to the pressure of the fifteen internationals. "This is a situation that has never occurred in the history of global football," the union said in a statement. "The RFEF will not give in to pressure from any player when it comes to these kinds of measures. After all, that's not what they're about. These kinds of harmful actions exceed the values ​​of football and sport in general."
The RFEF says that refusing a call-up to a national team is considered a "very serious violation" and can lead to a suspension of two to five years. The Spanish Football Federation fully supports national coach Vilda, saying that the players will only return if they "acknowledge their mistake and ask for forgiveness".
Related
More sports news
0 comments