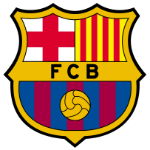 FC Barcelona is investigating whether the club can receive compensation for Gavi's long-term injury, the Spanish report said ASH. The Spanish midfielder tore his cruciate ligament in the European Championship qualifying match against Georgia (3-1 win) and will miss the 2024 European Championship.
The injury also means that his employer Barcelona will no longer be able to call on him throughout the season. It became clear on Sunday evening that the Catalans are furious with the Spanish association. According to them, Gavi did not have to take action against Georgia, as Spain was already assured of a group win.
Gavi, together with Robin Le Normand, was the only one who remained in the starting line-up compared to the match against Cyprus (1-3 win). The only nineteen-year-old playmaker has not missed a minute with the Spanish team so far. He already has 27 international matches to his name.
Barcelona now wants to take advantage of an arrangement from FIFA and LaLiga. The club will claim damages. That is possible because Gavi will be out of circulation for more than 28 days.
The compensation for top players can amount to more than 20,000 euros per day. If Gavi is not available for his club for nine months, Barça will be entitled to more than 5.5 million euros.
In addition, the Spanish league also has a scheme for such injury cases. If a player is seriously injured, the club may buy a new player for eighty percent of the injured player's salary, outside the established transfer rules.
Gavi has been one of the few constants in Barça's midfield so far this season. With the exception of the opening game, the right leg started in all his matches. He only missed two, both due to suspension. He was good for two goals and an assist.