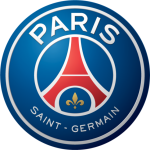 Luis Enrique is not completely satisfied with Kylian Mbappé, who produced a hat-trick on Saturday in Paris Saint-Germain's away match against Stade de Reims (0-3). According to the coach of the superpower from Paris, the goalkeeper can be even more important for his teammates at PSG.
"I am not completely happy with Kylian today," the PSG coach told the assembled French media afterwards at the Stade Auguste-Delaune II in Reims. "I obviously have nothing to complain about his goals." Mbappé scored three times for the visitors and that was enough for his first hat trick of this season.
"Kylian could help the team even more, in different ways," Luis Enrique looks critically at the contribution of his star player. "He is a world-class player and we simply expect more from him. I will first talk to Kylian about that, because it is a private matter."
Top scorer
Thanks to his hat-trick in Reims, Mbappé reached the ten-goal mark in Ligue 1, making him the top scorer in France. The 24-year-old attacker needed exactly ten matches for that. Mbappé also scored two goals in PSG's first four group matches in the Champions League.
Luis Enrique wants Kylian Mbappé to assert himself even more at PSG.
PSG's hat-trick hero has not yet responded to Luis Enrique's criticism. He did speak briefly about the rumors about his future at the Parc des Princes. "Have we forgotten the problems of last summer? I'm just focusing on football, because there have already been enough rumors," Mbappé told the French sports press.
"I let you talk about other things, you are very good at that," Mbappé added somewhat cynically. "I'm just happy with my hat-trick, although I thought it was even more important to help the team," said the striker who refused to extend his contract a few months ago and was therefore left out of the selection for a short time. However, after an enlightening conversation he was welcome back to the main force.
Mbappé is probably referring to the many stories that he will leave for Real Madrid in 2024, when his contract with PSG expires. The Royal However, we don't know anything for the time being and emphasized in an official statement last week that there are no discussions with Mbappé and his management about a possible transfer-free transfer.