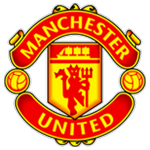 Cristiano Ronaldo has been charged with 'inappropriate and/or violent conduct' by the FA Disciplinary Committee. The 37-year-old Portuguese knocked the phone out of the hands of a fourteen-year-old supporter after the lost game to visit Everton (1-0) last season. The police gave the star player of Manchester United an official warning more than a month ago, but the FA disciplinary committee is going one step further.
Ronaldo walked towards the changing rooms after the defeat at Goodison Park, when he knocked a phone out of the hands of a supporter. The images quickly went viral on social media, after which the attacker apologized via Instagram. "We must always be respectful, patient and lead by example for all the young people who love this beautiful sport. I would like to apologize for my outburst and, if possible, I would like to invite this supporter to come to a game at Old Trafford as a sign of fair play and sportsmanship."
OFFICIAL: Man United are investigating an incident involving Cristiano Ronaldo in which it appears that he smacks a fan's phone onto the floor.

?? – @evertonhubpic.twitter.com/VJhvakHbzb

— Footy Accumulators (@FootyAccums) Apr 9, 2022
However, that request was rejected by the young supporter's mother. "It looks like we owe him something, but sorry, we don't. It is now up to the police." The British police already completed the investigation in August. "We can confirm that a 37-year-old man voluntarily attended the station and was questioned in connection with an allegation of assault and causing material damage. The allegation relates to an incident after the Everton – Manchester United football match on Saturday 9 April at Goodison Park. The case is closed."
Ronaldo avoided prosecution because of the official police warning. The FA takes the case higher and is therefore suing the Portuguese. The attacker can now be suspended or fined. It is not for Erik ten Hag and Manchester United to hope that Ronaldo will be suspended, there the Red Devils play the first game after the international match on October 2 to visit fellow city rivals and arch-rival Manchester City.
Related
More sports news
1 comments