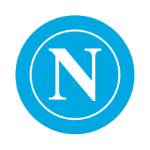 With a touching video on his Instagram account, Dries Mertens has finally said goodbye to Napoli and his fans. With baby Ciro on his arm, the all-time top scorer thanked I Partenopei the Neapolitans, are 'fellow citizens'. It was already clear that Mertens' adventure was over. To date, however, he had not yet commented on his departure. "This is not a goodbye, but a see you," said the Belgian.
Mertens' success story came to an end this summer. His contract was not renewed, much to the chagrin of the player and many fans. With no less than 146 hits in 396 games, he shot Lorenzo Insigne (122), Marek Hamsik (121) and legend Diego Maradona (114) from the books. In his farewell video, Mertens acknowledges the sadness. "I knew this day would come, but I didn't know it would be so hard for me. Say goodbye to the city that adopted me, loved me and supported me through good and bad times." Remarkably enough, Napoli has not yet expressed its thanks through a video or farewell message.
In the video of Mertens, a special supporting role is reserved for son Ciro, which was also the nickname that Mertens was assigned by the Napoli fans. "I am so proud that my son Ciro was born in Napoli. Wherever he travels in the world, he will always remain Neapolitan." It is certain that the Belgian, whose football future is still unclear, will return to Naples. His family owns the house by the sea that they own. "So that I can return as often as possible," said the attacker.
Before the emotional video shows an overview of countless highlights from Mertens' Neapolitan career, he turns to the camera one last time. "I can say only one word to the club, my colleagues, trainers, friends, fans and all Neapolitans: GRAZIE!. My departure did not go the way I wanted. But this is not a goodbye, but a see you later. Napoli, what a time we have had." With a sob, a tear and a kiss from wife Kat, the Belgian concludes with one last 'Thank you'.