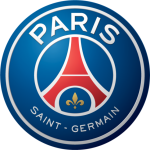 Kylian Mbappé does not intend to serve out his contract with Paris Saint-Germain, it reports L'Equipe. The 24-year-old attacker committed his future to the French superpower in May 2022 after a long transfer soap. At the time, Mbappé posed with a shirt with back number 2025 to announce the news. However, he signed for two seasons, plus an option for another year. This option lies with Mbappé himself, so that he can decide for himself whether he will still be active in Parc des Princes after 2024 or opt for a transfer-free departure.
According to L'Equipe Mbappé would not intend to use the unilateral option in his contract as he wants to keep all options open. He has until July 31, 2023 to activate this option. With just over two months left until the deadline, Mbappé appears to be entering his final year of contract without using the clause. The French sports newspaper has made inquiries, but the PSG star player's entourage does not wish to comment.
However, the PSG club management is reportedly not immediately panicking if Mbappé decides not to use the unilateral option in his contract. The 67-time France international spoke to chairman Nasser al-Khelaifi and former sporting director Leonardo in 2021 – a year before his first contract with les Parisians expired – already expressed his wish to leave Paris. A bid of 200 million euros from Real Madrid was rejected by PSG that summer and in 2022 Mbappé finally signed a new contract after a long transfer soap opera.
Should Mbappé not make use of the unilateral option in his current contract, the Parisians are confident that he will sign a new commitment next season after new negotiations. At the end of last year, Mbappé considered leaving PSG again. He would not have been happy with the buying policy during the summer transfer window. In addition, he plays more often than he likes as a striker this season, which has also caused dissatisfaction. L'Equipe argues that Mbappé's relationship with the club has cooled even more than a few months ago, making a transfer-free departure in 2024 a serious possibility.
Related
More sports news