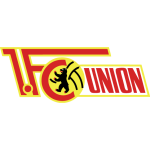 Urs Fischer is no longer the head coach of 1. FC Union Berlin, the club announced on Tuesday morning. The 57-year-old successful coach was in charge for more than five years and went from the 2. Bundesliga to the Champions League, but has now had to leave the field. The decision was taken during a special meeting on Monday.
Union writes on the club website that the decision to end the collaboration with Fischer was taken in consultation. On Monday afternoon, a meeting took place between President Dirk Zingler and Fischer, during which the bad news was announced.
"I recently made it clear that Urs Fischer is an excellent coach, and I remain absolutely convinced of that," said Zingler. "His work has characterized our club in recent years. It has opened up many new opportunities. We are extremely grateful to him for that."
"This is a very sad moment, not only for me personally, but for the entire Union family," Zingler continued. "It hurts that we have not been able to break the negative streak of recent weeks. I am grateful and proud when I look back on the time we spent together and the successes we celebrated together."
Fischer has been at the helm of FC Union Berlin since 2018. In his first season he led the club to a historic promotion to the Bundesliga through the play-offs. In the following years he qualified for various European club tournaments, with the crowning achievement being his participation in the Champions League this season.
However, Union is currently having a miserable season and has to settle for last place in the Bundesliga (six points from eleven games). In the Champions League knew those Eisennen only one point left to collect in Group C. The last victory dates from August 26, when they won 4-1 against a visit to SV Darmstadt.
"The past few weeks have taken a lot of strength," Fischer said in an initial response. "We have tried everything and the team has made a lot of effort, but it has not yielded any results. I am very grateful for the trust I have always felt here. Still, it feels good to make a change now."
"I got to know Union as an exceptional club," Fischer continues. "My thanks go to the players, the fans and the technical staff. I am very happy that I have felt the maximum support. I wish Union all the best and am convinced that they will succeed."