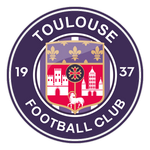 Branco van den Boomen and Stijn Spierings will leave Toulouse after this season. Both players have expiring contracts, which will not be renewed. Toulouse reports this through the official channels. The transfer-free departure of the duo is a hard blow for the current number thirteen of Ligue 1, as the two are of great value to the club.
According to Football International both midfielders, who have been active for the club since 2020, spoke with the club management about a French stay, but the parties did not reach an agreement. As a result, they will play their last home game on Saturday at 9 p.m. against AJ Auxerre. Toulouse has already announced that after that game in the stadium, Van den Boomen, Spierings, Maxime Dupé and Brecht Dejaegere will be said goodbye. The latter two will also leave on a free transfer after this season.
Le Club confirme les départs en fin de saison de 4 de ses Violets.

Brecht, Branco, Max, Stijn, vous êtes devenus des légendes du TéFéCé.

Un hommage, à la hauteur de ce que vous avez accompli, vous sera rendu demain soir à la fin du match #TFCAJA.

Supporters, soyez presenters. pic.twitter.com/P6XbKse0bF

— Toulouse FC (@ToulouseFC) May 26, 2023
The upcoming transfer-free departure of the Dutch can mean good news for Ajax, Feyenoord and PSV, among others. So reported Football International at the beginning of May that PSV would be interested in Van den Boomen, while Sperings according to The Telegraph was being watched by PSV, Ajax and Feyenoord.
Van den Boomen, who came over from De Graafschap in 2020, has so far played 119 official matches for Toulouse, in which he scored 23 goals and no fewer than 45 assists. Spierings came over from the Bulgarian Levski Sofia about three years ago and played 110 games for Toulouse. He scored fifteen times and provided thirteen assists. At the end of April, both midfielders were in the starting line-up when Toulouse won 1-5 against FC Nantes to win the Coupe de France.