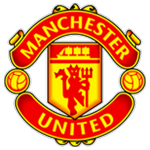 Cristiano Ronaldo feels that his team-mates at Manchester United are not giving everything to perform at their best. The 36-year-old superstar had hoped to play for the trophies this season on his summer return to Old Trafford, but sees little of that happening for the time being. "I'm not here for sixth in the league table, I'm here to win," Ronaldo said in an interview with Sky Sports.
With 14 goals in 22 official games this season, Ronaldo is the club's top scorer at United, but is by no means satisfied with the team's performance. "Our supporters deserve better," says the Portuguese, who mainly emphasizes the mental aspect. "I don't accept that our mentality is less than a top three place in the Premier League. We are now able to turn it around, but we still have a long way to go. If we change our mindset, we can achieve great things."
Ronaldo is clearly showing dissatisfaction with the attitude of certain teammates. "Everything stands or falls with the mentality on the field", the attacker knows. "That's why I say we still have a long way to go, because for me the most important thing is that you look at yourself and say to yourself: 'I can do better. I can help the team a lot more.'" Ronaldo seems to have that mentality especially to be missed by the younger players at United.
"If I give you advice, even if you are younger than me, and if you don't apply it in your daily life, it will be difficult," explains Ronaldo. "I can talk to that person all day long, but if it doesn't come from within, it's impossible. I remember when I was eighteen, nineteen, twenty some older players talked to me, but I picked that up as: Cristiano, you have to improve. They know more than you, they have more experience than you, they have already overcome many difficult moments."
Ronaldo knows it doesn't always help to criticize people. "Not everyone accepts that," said Portugal's record top scorer. "I'm not saying this in relation to our players, but in general. I have kids, I know. Sometimes, if you're a little harder on them, they do the opposite of what you want to achieve, so you have to strike the right balance. to talk to them."