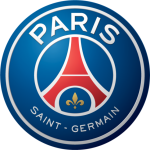 Cristiano Ronaldo is 'probably' leaving for Paris Saint-Germain, it is claimed A bola. According to the Portuguese daily, the 37-year-old superstar, who had his contract terminated at Manchester United, wants to "continue to feel the adrenaline of top football." "And PSG gives him that chance," writes the sports newspaper.
Ronaldo wants to be active in the Champions League after the World Cup, which he has already won five times. The options are therefore limited for Portugal's record top scorer, but PSG is by far the 'strongest option', it sounds. Ronaldo said A bola an offer from Saudi Arabia. In the Middle East, Ronaldo was able to collect an astronomical amount of 242 million euros at Al-Hilal in two seasons. Ronaldo is currently with Portugal at the World Cup in Qatar, where Uruguay, Ghana and South Korea are the opponents in Group H.
At PSG, Ronaldo can play in one team for the first time with his eternal rival Lionel Messi. The former won the Ballon d'Or five times, while the Argentinian is six. Ronaldo can also reunite with Sergio Ramos and Keylor Navas, with whom he played for years at Real Madrid. PSG also has a strong Portuguese contingent with defenders Danilo and Nuno Mendes and midfielders Vitinha and Renato Sanches in the squad.
PSG showed no concrete interest last year when Ronaldo wanted to leave Juventus. The arrival of Luís Campos may have changed the position of the Paris superpower. The Portuguese technical director has been responsible for the purchase and sale policy since last summer. With Antero Henrique, another Portuguese is associated with PSG as an advisor.