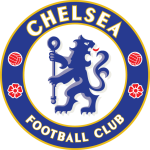 Romelu Lukaku has no intention of returning to Chelsea this summer. According to Corriere della Sera the Internazionale attacker has been promised an annual salary of more than ten million euros by the Champions League winner. Chelsea would have 100 million euros for the deal, an amount that can go up to a maximum of 130 million euros. However, Lukaku, who won the league title in Milan last season, has the ambition to win even more trophies in Italy. As far as he's concerned, a return to England is out of the question.
According to the above Italian newspaper, Chelsea owner Roman Abramovich is personally involved in bringing Lukaku back to the Blues. The wealthy businessman from Russia is said to have sent his son to Milan this week to persuade the Belgian attacker. Reportedly, Abramovich junior has been told a clear 'no' from Lukaku, who is tied up at Inter until mid-2024 and earns 7.5 million euros annually.
The Inter leadership also does not intend to let another player from the champion team leave after Achraf Hakimi (Paris Saint-Germain). Chelsea, however, does not seem to have definitively dropped out for Lukaku, especially because manager Thomas Tuchel would like to add a striker to his selection. There seem to be doubts about Timo Werner, who has had a difficult first season in West London. In addition to Lukaku, Erling Braut Haaland has been associated with Chelsea several times. The asking price that Borussia Dortmund uses, however, seems to be a major stumbling block. "175 million euros is a lot of money for one person," Haaland said in conversation with BILD,
Lukaku, unlike Werner, has had an extremely successful year when it comes to scoring goals. With 24 goals, Inter's attack leader finished in second place in the top scorer standings in Serie A. Only Cristiano Ronaldo (29 goals) was ahead of the Belgian striker. Since his arrival at Inter in 2019, the counter stands at 64 hits in 95 matches. Lukaku was under contract with Chelsea between 2011 and 2014, although a definitive breakthrough was not forthcoming at the time.
Related
More sports news