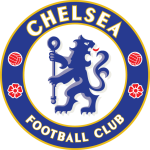 Chelsea has no player who will play with number 9 next season and according to coach Thomas Tuchel, there is a special reason for this. He says that the players of the Blues know that that song is "cursed" and that no one wants to play with nine on their back. The selection points to the necessary examples from the past.
For example, players like Fernando Torres, Álvaro Morata, Hernán Crespo, Gonzalo Higuaín, Radamel Falcao and Romelu Lukaku were all given jersey number nine, but they were never able to live up to the high expectations at Stamford Bridge. According to Tuchel, there is a curse. "There was no interest in number nine when looking at the distribution of numbers," he says during a press conference. "Nobody dares it and everyone who has been around here for a while tells the stories about strikers with number nine who did not score."
There are also very few players in Chelsea's squad who could wear the number nine jersey. Only Armando Broja, who was loaned to Southampton last season and once played for Vitesse, and the sidelined Michy Batshuayi are pure strikers still under contract at Stamford Bridge. Tuchel will not use any of them in the league opener against Everton and will probably opt for Kai Havertz, who will then play as a false number nine.
The rumor mill has meanwhile started, as the London club has been linked to Barcelona's Pierre-Emerick Aubameyang. The Gabonese could become the extra striker that Tuchel is still looking for and the Catalans immediately free up some space in the salary house. However, the German coach did not want to say at the press conference whether Chelsea was indeed interested in Aubameyang. It is also questionable whether the quick attacker, if he does come to play football in the blue part of London, will play with number nine.
Related
More sports news