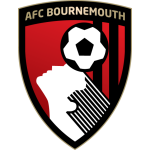 A wonderful moment Saturday afternoon in the Premier League. David Brooks returned to Bournemouth after an absence of 536 days. The 25-year-old midfielder came on ten minutes before the end during the 3-0 loss against Villa Park. Brooks has been sidelined since September 2021 because of Hodgkin, a rare form of lymphoma. In May 2022 he was declared clean and ten months later the return to the football field followed.
Brooks' long wait was already rewarded last week with a place in the match selection for the home game against Liverpool (1-0 win). A week later, the Welsh midfielder was given playing time in the closing stages by manager Gary O'Neil, who had already promised Brooks playing time in the run-up to the visit to Villa Park. "Everyone is very happy for him and his family. It is understandable that David is eager. There is still a lot of work to be done, but he will make his minutes," said the manager of the low flyer in the Premier League.
A big moment… Brooksy is back ?? ?? Smith?? Brooks We're so proud of you, Brooksy ?? 79'| ?? 1-0 ?? // #AVLBOU pic.twitter.com/2qAl5wm7pw

— AFC Bournemouth ?? (@afcbournemouth) March 18, 2023
Brooks was already delighted last week with his place in the match selection for Liverpool's visit to Bournemouth. "I had to wait 529 days for that feeling! The wait has been long and it has been a very difficult period for me and my family. But to be back on that pitch with my teammates feels very special! Big thanks to all the supporters for the great reception," Brooks wrote on his social media channels a week ago.
529 days I've had to wait for that feeling! been a long wait and a very difficult period for me and my family but to be able to step back on that football pitch and feel part of the team again was special! Thanks to all the fans for the great reception ???? pic.twitter.com/Ji4N4gue0q

— David Brooks (@DRBrooks15) March 12, 2023
Date:Saturday, March 18, 2023, 4:00 PM
Stadium:Villa Park (Birmingham)
Related
More sports news
0 comments