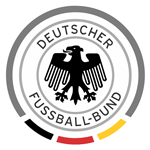 Julian Nagelsmann will take over as coach of the German national team, it has been announced BILD to report on Tuesday. The DFB has reached an agreement in principle with Bayern Munich, where Nagelsmann was still under contract. The 36-year-old coach will sign a contract until the 2024 European Championship, which will be held in Germany.
The news had been in the air for a while, namely the German branch of it Sky Sports reported last Tuesday that Bayern did not want any compensation for his services. Der Rekordmeister According to the medium, he is happy that they were finally able to remove Nagelsmann from the accounts. Also reported Sky Sports that the German Football Association had already contacted Nagelsmann himself.
reported on Sunday BILD However, Nagelsmann had his doubts about the German association's offer. He would prefer a club team. He also earned a large salary at Bayern: despite his dismissal in March, he still earned an amount of 5.5 million euros per year. Nagelsmann doubted whether he was willing to give up that salary. Nagelsmann's appointment means that Louis van Gaal remains unemployed.
The former trainer of RB Leipzig and TSG Hoffenheim, among others, will succeed the dismissed Hansi Flick. Flick has been at the helm of the national team since the summer of 2021, but his employment was not a success. At the 2022 World Cup in Qatar, Germany finished third in the group, behind Spain and Japan. The practice match against Japan last international match, which was lost 1-4, was the straw that broke the camel's back and resulted in his dismissal.