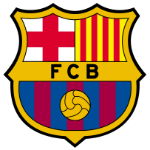 Renovation workers at the Camp Nou in Barcelona are being heavily exploited, according to an investigation by the Catalan newspaper El Periodico. The investigation shows that employees of the Turkish company Limak are not paid fairly for the work they carry out on the renovation of the FC Barcelona stadium.
Limak is the Turkish company carrying out the renovation of the Camp Nou, but there are a number of subcontractors involved who employ the workers directly. El Periodico spoke to a number of former Limak employees and four workers who did not want to reveal their identities for fear of punitive measures from their employers.
The Catalan newspaper's report states, among other things, that workers are being exploited. They work from Monday to Saturday, an average of ten to eleven hours a day. They only receive about 1,150 euros per month for this.
The minimum wage in Spain is 8.45 euros per hour and 1080 euros per month, based on a forty-hour working week. The employees say they are far above this and therefore claim that they are paid far too little.
Many employees are afraid to talk about the situation with journalists or experts. "Many of the workers are migrants who send money to their families to support them. They therefore do not want to risk their jobs," the report reads.
These clips are jaw dropping pic.twitter.com/rkFqQSW42w

— FC Barcelona (@FCBarcelona) July 4, 2023
Barcelona has been in financial trouble for a long time, so lower costs for the renovation will be very welcome. Last summer, Eduard Romeu, Barça's vice-president of economic affairs, announced that Barcelona currently has a debt of 1.35 billion euros. That is the same as two years ago, when Joan Laporta took over as chairman. However, Barcelona stated in a response that it is not involved with the subcontractors and/or employees of this project.
Work on the Spotify Camp Nou started on June 1 and is expected to be completed in 2026. Therefore, all home matches in the coming season will be played in the Olympic Stadium Lluís Companys, about four kilometers from the Spotify Camp Nou.
Barcelona will return to its own stadium next season, after which the stadium will only be 50 percent full. The entire third ring will then be replaced, making room for around 105,000 fans after renovation.