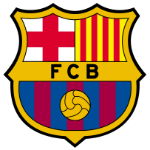 Marcos Alonso can soon look forward to a new two-year contract from Barcelona, ​​assured Mark. The defender, who came over from Chelsea, signed a one-year contract last summer due to Financial Fair Play rules, but has convinced him since his transition that people in Catalonia want to continue with him longer. It remains to be seen whether it will be a one-year contract with an option for a second year or two years guaranteed.
Alonso was taken over from Chelsea on a free transfer by Barcelona in early September. Xavi personally championed the arrival of the Spaniard and with some difficulty managed to get him to the Spotify Camp Nou. Alonso was initially set to sign for three seasons, but was eventually signed for one year. This was based on the Financial Fair Play rules. Barcelona will now still offer Alonso a new two-year contract, which means that he will be fixed until mid-2025.
Alonso came to seven LaLiga games in his first months in Spanish service, four of which as a basic player. In the group stage of the Champions League, he appeared at the kick-off in five of the six games. The reason for his stiff start is, among other things, the fact that he joined later in the season. He has also hardly been able to play in his trusted left back position. Due to the many injuries in the heart of the defense, Xavi felt forced to shift with the nine-time international.
Spanish media say that Alonso has been feeling more and more at ease in recent weeks, as witnessed by his excellent performance in Pamplona against Osasuna. In the coming weeks it should become clear whether it will be a guaranteed contract of two years or one season with the option of a second season, if some objectives are achieved. Alonso is currently enjoying a short break. The defender has not been included in Spain's World Cup squad and can focus on the second half of the season.
Related
More sports news