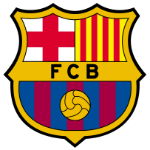 Jordi Cruijff faced the on Wednesday afternoon NOS elated about the situation of Frenkie de Jong and Memphis Depay at Barcelona. The Barca technical director thinks the duo will have plenty of opportunities in 'revived' Catalonia. Cruijff is currently in the Netherlands to celebrate the 25th anniversary of the Johan Cruijff Foundation.
Cruijff has recently been responsible for the transfers at Barcelona. He has therefore had a particularly busy period. "I've been there for about a year, but my role has become a bit more active now. Especially in the transfer window. It's not an easy situation. I hear a lot of opinions, without people knowing what the Spanish Fairplay rules are like. They are very strict compared to the rest of Europe," said Cruijff, quoted by the NOS.
Cruijf talks about a revival at Barcelona. "I think we've had a pretty good transfer window. You can see this in particular by the fact that our stadium is full again. The whole city has revived and the fans believe in the project again." Barça brought super striker Robert Lewandowski to the Spotify Camp Nou this summer. After six games, the Pole has already scored eight goals in LaLiga. He also provided two assists.
Things are not going well in Barcelona this season for De Jong and Depay. The duo did not get to play much yet, although Cruijff seems to think that people in the Netherlands are exaggerating. "I think they have played their games. They have been there from the preparation and the last game they were both in the starting lineup." Cruijff indicates that it is difficult for trainer Xavi to keep everyone happy. "There is a lot of pressure on the coach to win, so he doesn't think about other things. He only thinks about winning and based on that he makes his line-up."
Related
More sports news
0 comments