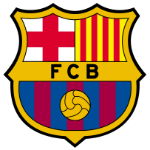 Barcelona will definitely have to do without Pedri in El Clásico on Sunday. The twenty-year-old super talent has been out of circulation for several weeks due to a muscle injury, and he will also have to miss the match against Real Madrid. The Catalans announced the selection for the duel with the rival on Saturday, and Pedri's name is not included.
Pedri, who has played thirty official games so far this season in which he scored seven times, was injured more than a month ago in the game against Manchester United (2-2). As a result, he not only missed four LaLiga games, but also the return against Erik ten Hag's team (2-1 defeat) in the intermediate round of the Europa League and the first meeting with Real Madrid in the semi-finals of the Copa del Rey (0-1 win). On Friday it was announced that Pedri has been included by national coach Luis de la Fuente in Spain's 26-man selection for the European Championship qualifiers against Norway (March 25) and Scotland (March 28).
?? The squad for #ElClásico! pic.twitter.com/yYVyzJK0Tu

— FC Barcelona (@FCBarcelona) March 18, 2023
At the press conference in the run-up to El Clásico, Barcelona coach Xavi discussed Pedri's physical condition on Saturday. "We knew that we would take a risk if we called up Pedri for this game," said the coach. "At the moment he is not yet fully fit. He needs to rest, and we'll look again next week. I had the feeling that he was not yet fit enough for this game. This is not a final. It's an important game, but not a final. We don't want to risk missing Pedri for the rest of the season."
??? Xavi on Pedri:#ElClásico pic.twitter.com/SSXfMbeevp

— FC Barcelona (@FCBarcelona) March 18, 2023
Barcelona and Real Madrid kick off on Sunday evening at 9 p.m. at the Spotify Camp Nou. Frenkie de Jong's team, who is of course included in the match selection, defends a lead of nine points over number two Real Madrid. It will be the second of a total of three Clásicos in more than a month: the two superpowers will therefore also face each other in the semi-finals of the Copa del Rey. After Barcelona's 0-1 win on March 2, both teams will meet again on April 5 for the return.
Related
More sports news
0 comments