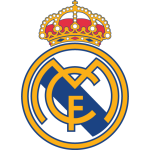 Gareth Bale is once again considering putting away his football boots for good, reports The Athletic. The 32-year-old Real Madrid attacker has not been in action since the end of August and according to journalist David Ornstein has only one goal as a professional footballer: to shine with Wales at the World Cup in Qatar at the end of this calendar year.
Bale's highly lucrative contract with Real Madrid expires next summer and there is no chance that it will be extended. Whether the wing striker will still look for a new club after that, according to The Athletic the possibility of closing with Wales at the World Cup. The Welshmen finished second in Group E of the qualifiers and now have to make it through the play-offs to the final tournament. Wales will play the semi-final against Austria on March 24 and will face the winner of the game between Scotland and Ukraine in the final. An advantage for Wales is that both matches can be played in the capital Cardiff.
Bale has not seemed too motivated as a professional football player for some time now and has stated several times that he actually enjoys golf more. This season, the right winger has also been struggling almost structurally with injuries, which have kept him sidelined at Real since the end of August. Remarkably, in November Bale still played a half with Wales in the important World Cup qualifier against Bulgaria (5-1 win), which contributed to reaching second place in the group.
Carlo Ancelotti, Real's trainer, indicated on Friday that Bale is currently again struggling with back problems. "He doesn't feel quite well, so he can't give 100 percent," the Italian said at the press conference. Bale will be very keen to at least make it to the play-off games with Wales next spring. If the country makes it to the World Cup, the attacker wants to embark on one more adventure at club level in preparation for it. If that doesn't work, Bale is seriously considering quitting next summer.
Related
More sports news
Reply
You can not respond to old documents.