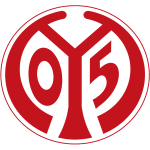 Anwar El Ghazi is filing a lawsuit against his former employer 1. FSV Mainz, among other things BILD to report on Tuesday. The wing attacker (28) believes it is unjustified that his contract in Germany, which runs until mid-2025, was terminated. Mainz tore up El Ghazi's commitment after several pro-Palestinian posts on Instagram following the war between Israel and Hamas in the Gaza Strip.
BILD can also report that El Ghazi has timely filed a claim for dismissal protection with the Mainz labor court. The German newspaper expects that the lawsuit filed by the winger will have its first hearing in December.
El Ghazi is assisted in his proceedings by the well-known labor and sports lawyer Alexander Bergweiler, who previously expressed his doubts about the fact that Mainz had dismissed the former Ajax player without observing the notice period that is valid in Germany.
Reason for dismissal of El Ghazi
El Ghazi was initially called out by Mainz for a post in which he used the slogan 'From the river to the sea, Palestine will be free' put. Mainz then published a statement in which El Ghazi would apologize, but the attacker did not agree and came up with a new statement on Instagram.
"For the avoidance of doubt, my statement on October 27, 2023 was my only and final statement to both FSV Mainz 05 and the general public regarding the social media posts I have published in recent weeks. Any other statements, comments or apologies for those to the contrary attributed to me are not factually correct nor were they produced or authorized by me," El Ghazi recently emphasized on his Instagram account.
The ex-Ajax and PSV striker still takes the same position regarding the situation in the Gaza Strip. "I am against war and violence. I am against the killing of all innocent civilians. I am against all forms of discrimination. I am against Islamophobia. I am against anti-Semitism. I am against genocide. I am against apartheid. I am against occupation. "I am against oppression," the socially involved El Ghazi summed up, immediately repeating his position.
"I have no regrets or remorse for my position and do not distance myself from what I have said and I stand, today and always until my last breath, for humanity and the people who are oppressed. I do not owe any special responsibility to whatever state," the winger continued his explanation in the long post on Instagram.
"I do not believe that there are any people or states that cannot be held accountable or that are above international law. I also have no choice but to stand firm for justice and bear witness to the truth. I would do the same if it was directed against me, my parents, my family and relatives."
The last post proved fatal for El Ghazi at Mainz, which said goodbye to the attacker. His contract therefore continued until mid-2025. Due to a FIFA rule, he cannot start at another club until the new season. El Ghazi can still request a dispensation. It now appears that he will first challenge his dismissal from Mainz through the courts.