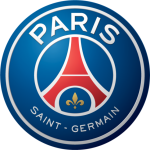 The court in Paris has launched an investigation into Nasser Al-Khelaïfi. Three judges are currently investigating charges of kidnapping, extortion and torture against the president of Paris Saint-Germain. French-Algerian lobbyist Tayeb Benabderrahmane claims he was tortured and held captive by Al-Khelaïfi for six months.
The lobbyist says he was tortured in 2020 for possessing documents containing incriminating information about Al-Khelaïfi. He was subsequently placed under house arrest and was finally released in November of the same year. Upon his release, Benabderrahmane signed a confidentiality agreement in which he pledged not to disclose "sensitive" documents about Al-Khelaïfi.
The information from the lobbyist could indicate that the PSG chairman was involved in the allocation of the World Cup to Qatar. Al-Khelaifi is also the boss of the media company beIn Media. According to Benabderrahmane, he would have signed a pact without FIFA's knowledge about the granting of television rights for the 2026 and 2030 World Cups to the Qatari media company of which he himself is chairman.
Al-Khelaïfi already spoke out in November about Benabderrahmane's accusations against him. "You are talking about professional criminals. They've changed lawyers more times than they've changed stories and lies. It's the ultimate in media manipulation. I'm just amazed that so many people consider their lies and contradictions credible – but that's today's media world. Justice will take its course – I have no time to talk about petty career criminals."
Hakimi
An investigation into Achraf Hakimi has also been launched in France. Le Parisien revealed on Monday that the PSG right-back has been accused of rape by a 23-year-old woman. The woman in question first refused to press charges this weekend, but nevertheless a case has been made by the public prosecutor in Paris.
Related
More sports news
0 comments
Reply
You may respond from level 3.