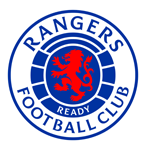 Dave Vos will be one of Giovanni van Bronckhorst's assistants at Rangers, writes The Telegraph Thursday. According to the newspaper, the 38-year-old coach of Ajax Under 18 told his players on Wednesday after the minimal victory over Besiktas (0-1) in the UEFA Youth League. He will sign a contract in Glasgow until the summer of 2024 or 2025.
With the departure of Vos, Ajax loses a young, ambitious trainer, who received his training at the Central Institute Training Sports Leaders (CIOS) and then also completed Cruyff University. Last year, the coach, who had been working for the Amsterdam-based club since 2011, passed the Professional Football Coach Course.
Vos also worked for the KNVB in the past and was responsible for the selection of AZ Under 17. At Ajax he trained various youth teams before he became the right-hand man of Mitchell van der Gaag at Young Ajax and was assigned the selection of Ajax Under 18 this season.
Rangers confirmed earlier this week that Roy Makaay, Yöri Bosspoelt and Arno Philips have been appointed as assistants to Van Bronckhorst. The former trainer of Feyenoord and Guangzhou R&F succeeds Steven Gerrard in Glasgow, who left for Aston Villa in the Premier League.
Makaay and Van Bronckhorst already worked together at Feyenoord. Bosschaart also previously worked with the coach at the Rotterdam team and at the Chinese Guangzhou as a video analyst. Fitness trainer Philips then also worked with Van Bronckhorst and was previously active with the national teams of South Korea, Australia, Russia and Turkey, among others.
"I've gotten to know these guys in the last few days and they're all fantastic people and top coaches in their fields," said Ross Wilson, technical director. "We already have a great staff and these additions will fit in well."
Van Bronckhorst played between 1998 and 2001 for the Scottish record champion, which was then still called Glasgow Rangers. The current Rangers will play at home against Sparta Prague in the Europa League on Thursday and that means the debut for the former defender on the bench. Van Bronckhorst was not on the couch last Sunday, then the Gers lost to Hibernian (1-3) in the semi-final of the Scottish League Cup tournament.