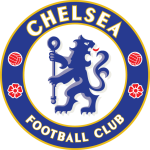 Gary Cahill retires from football. The English central defender has announced this via his social channels. The greatest success he has ever achieved is without a doubt winning the Champions League in the 2011/12 season with Chelsea. Cahill played the full 120 minutes in the final against Bayern Munich due to a suspension for John Terry.
Cahill has been without a club since last summer after his contract with Bournemouth expired. The Englishman did not find a new challenge and so he now stops playing football. "It wasn't easy to make the decision," he says. "I trained every day for 20 years and worked hard to always show up in top shape on match days. I wanted to help the teams I played for to be successful. I have now had the time to consider my options. and after a lot of thinking I now feel that I have to move on to the next phase in my career."
Cahill's successful spell at Chelsea will stay with him forever. "I experienced some great highlights, like winning the Champions League and the Premier League, captaining my country and wearing the belt to a FA Cup final win. I will never forget that. I also made great friendships with people all over the world of football, from teammates and trainers to the unsung behind-the-scenes heroes, I want to thank you very much."
The mandekker played for Chelsea from 2012 to 2019. Before that, Sheffield-born Cahill played for Aston Villa, Burnley, Sheffield United and Bolton Wanderers. After closing the door at Stamford Bridge in 2019, the Englishman played two more seasons for Crystal Palace and one year for Bournemouth. In the end, Cahill also came to 61 international matches for the English national team and experienced the 2010 and 2018 World Cups and the 2012 European Championship as a bench seat. He was even a basic player during the World Cup in 2014 and the European Championship in 2016.
Related
More sports news
2 comments